Trad
Russian MP Urges Attack on U.S. Embassy in Kyiv for Supplying Ukraine Arms
A Russian lawmaker has reportedly said that the American embassy in Kyiv should be destroyed in retaliation for the U.S. supply of rocket systems to Ukraine.
Yury Shvytkin, deputy chairman of the Russian parliament's defense committee, told the Russian news outlet Lenta.ru that delivery to Ukraine's forces of the High Mobility Artillery Rocket System (HIMARS) showed the U.S. was "moving step by step towards a Third World War."
Kyiv said on Thursday that the first batch of the systems had arrived and more multiple launch rocket systems are expected from Western allies.
Shvytkin said Moscow "must respond harshly" against all "those countries that supply weapons" to Ukrainian forces to fight Russia and that Moscow's troops should "not just destroy infrastructure".
"I think the main decision-making center is the U.S. Embassy. I think that sooner or later this will become a target for the Russian armed forces," he said, as well as for the Russian-backed troops of the self-proclaimed Donetsk and Luhansk People's Republics.
"My position is that it is necessary to destroy the government quarter in Kyiv," he said, "Yes, this work is being carried out by the Ministry of Defense, but more massive strikes need to be delivered."
This is a developing story.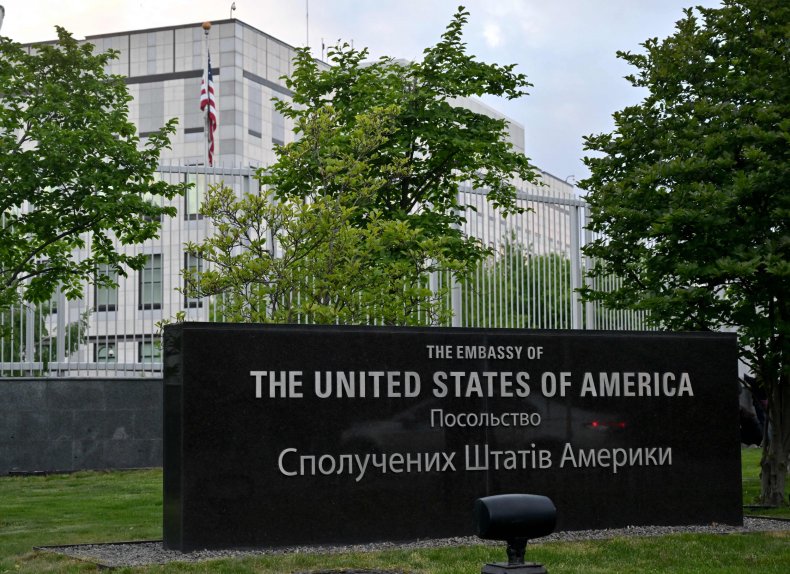 Cet article est traduit automatiquement. N'hésitez pas à nous signaler s'il y a des erreurs.